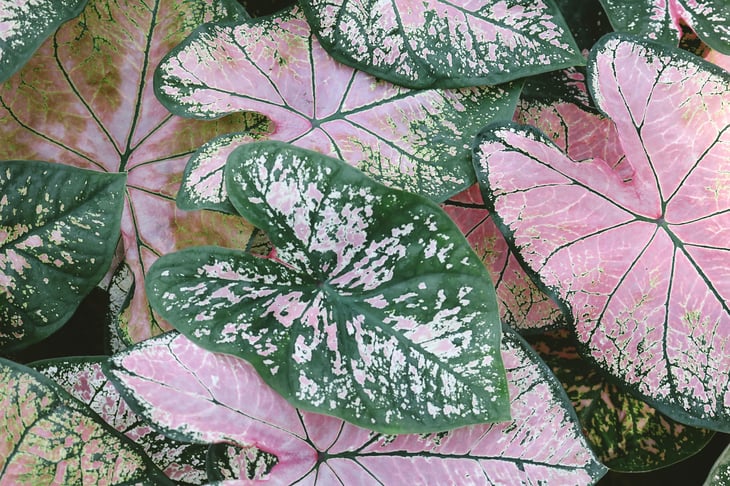 Pink and Green Caladium
Flowers on Valentine's Day are classic and timeless. But if you're looking for something that your plant-loving Valentine can enjoy all year long, here are some great alternatives that are sure to make them swoon!
1. Houseplants
Plant lovers love adding new plants to their collection. To match the heart-shaped chocolate boxes and cards, look for plants with heart-shaped foliage, such as String of Hearts (Ceropegia woodii), Heartleaf Philodendron (Philodendron hederaceum), Caladium, and Hoya Heart (Hoya kerrii).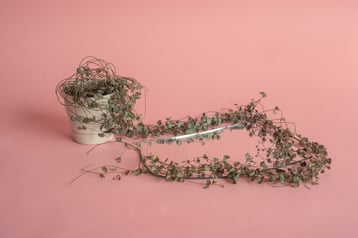 String of Hearts
2. Flowering indoor plants
New England gardens won't start to see flowers still for another couple of months. Give the flower lover in your life an indoor flowering plant that brings colorful petals indoors to brighten up their space. You can look for forced bulbs—such as paperwhites and daffodils), orchids, and bromeliads at your local garden center!
3. New and beautiful tools
Sometimes gardeners don't take the change to treat themselves to nice new gardening tools. Things they use every day, like watering cans, trowels, gloves, misters, and humidifiers can be pricey, and when they can't splurge on all of them. Find a really nice set of garden tools or a beautiful—and functional—watering can that matches their design taste.
4. Gift a Membership
Why give flowers for one day when you can give a year's worth? Give them the gift of a membership at your local botanical garden for flowers, plants, and gardens all year long. With a Massachusetts Horticultural Society membership, they'll also get coupons to Weston Nurseries and Stonegate gardens, as well as discounts at over 70 local garden centers, which means more plants for a lot less!

Massachusetts Horticultural Society's Trial Garden
5. An indoor plant growing system
Is your Valentine interested in trying new ways to grow plants, herbs, and veggies? Try a hydroponic system! Hydroponics is a technique that uses water instead of soil as a growing medium. With more at-home and even table-top systems available for purchase, give your valentine the gift of experimenting with something new!
6. At-home composting
Spoiled veggies, dead leaves, past-bloom flowers—as much as we may hate to admit it, these are all natural parts of growing plants. But instead of just throwing them into the trash, give your valentine the gift of repurposing this natural waste by composting it! There are many ways out there for people interested in starting their own compost, from large bins for your backyard to small kitchen countertop containers, and even local composting services. Even better—if they make the compost themselves, they'll be able to reuse it for nutrient-dense soil!
7. Flowers, or seeds/bulbs to grow their own this season!
Winter is a time for gardeners to plan out their spring gardens. With seed starting, mapping out space, and researching, they have many decisions to make! Find out what their favorite seeds or bulbs are so that they can watch your gift bloom later this year.

8. DIY a terrarium
All you need is moss, a glass container, air plants, succulents, or small ferns, and soil. Craft something with love that they can keep on display all year round! You might want to include a mister or spray bottle so they water the terrarium as needed. Add some decorative rocks or crystals for an extra touch!
9. New planters, plant stands, or plant hangers
Plant people are always looking for new ways to make space for new plants! Make it easy for them and get them something to display all their beautiful plants, like a new shelf or plant hanger. You could even find some macramé yarn and give a go at making a plant hanger yourself!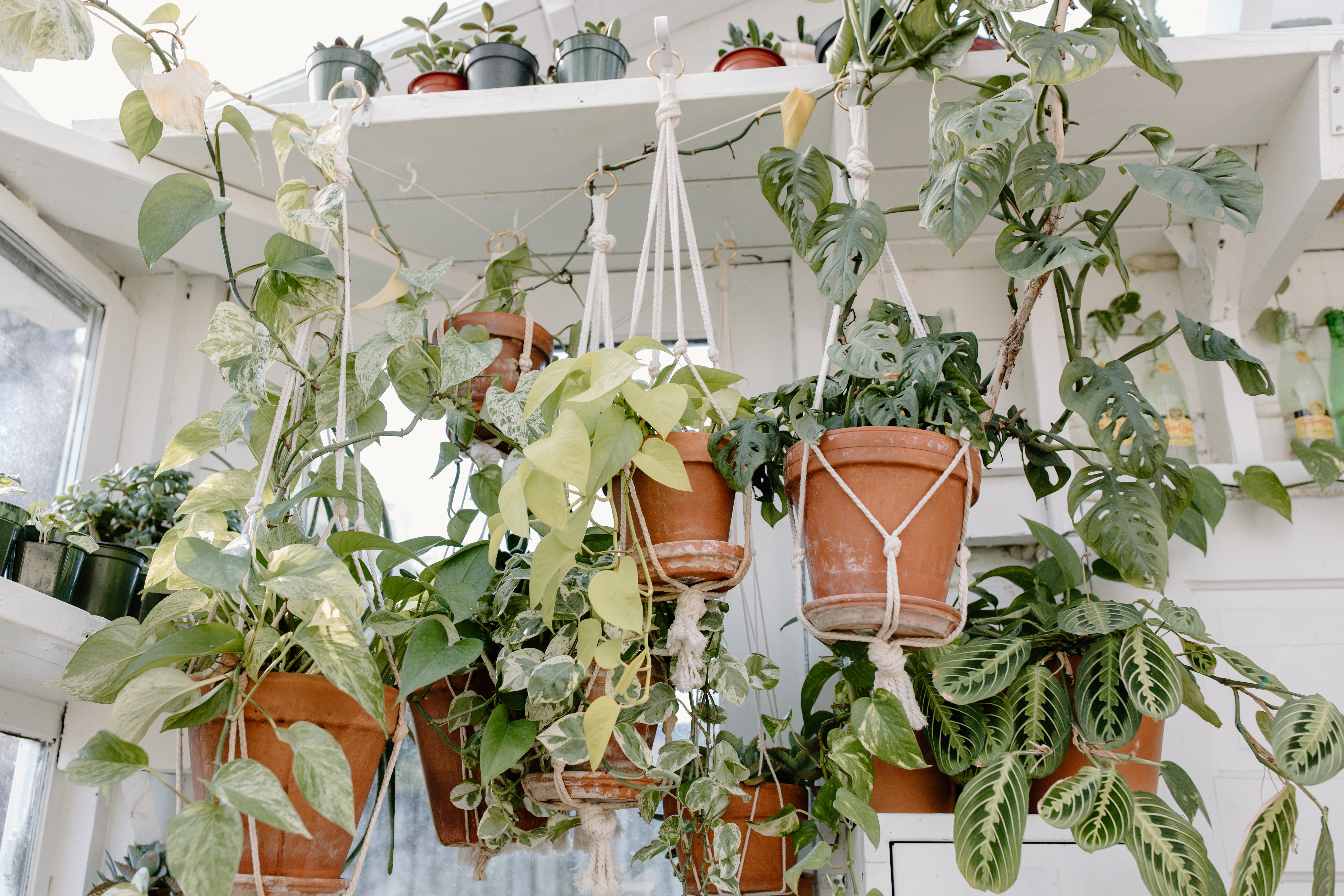 10. Something they've never grown before
Sure, every plant lover enjoys the classic indoor plants and spring garden bulbs. But plant lovers are always looking for new things to grow. Give them the chance to try something new—maybe it's an at-home mushroom growing kit! Or a beautiful Bonsai! Gift them something they might not want to splurge on themselves.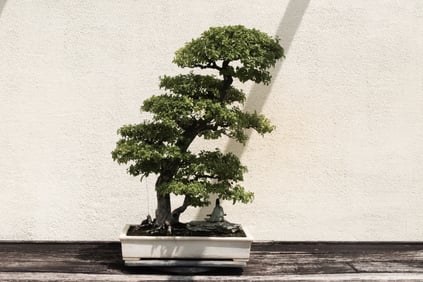 11. Fresh cut flowers that will last all year
Maybe your flower-lover wants the classic Valentine's Day Bouquet, but they don't have to let them wilt away! With the bouquet, give them instructions and materials needed to preserve cut flowers. There are many methods, and this will make sure the flowers stay beautiful for much longer! Some flowers and colors are better than others, so look into the best flowers for drying and preserving before you pick your bouquet.