Spring has sprung and the natural world is waking up! While the flowers of the early growing season are always highly anticipated and celebrated, the insects behind this beautiful transition out of winter don't always get the recognition they disserve.
Meet the miner bee: one of the earliest emerging native bees in New England.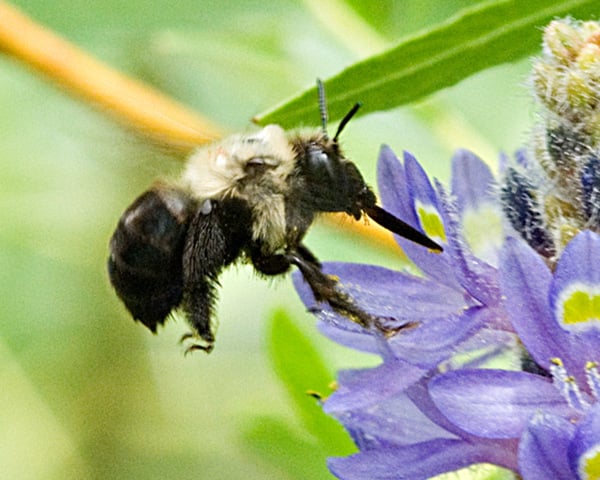 Photo by Charles Schurch Lewallen, courtesy of U.S. FOREST SERVICE
Prior to the introduction of the honeybee from Europe, the miner bee was the primary pollinator of delicious early flowering crops like blueberries, apples, and strawberries. We're very lucky to have an abundance of bees in Weezie's Garden for Children that have coincidentally made their home right next to the blueberry bushes.
Like most bees native to North America, miner bees live and make their nests underground; if you see small holes that look like someone stuck a pencil into the ground and small, zippy, low-flying bees- you've probably stumbled upon miner bees! Don't worry, miner bees are very gentle and rarely ever sting. Unlike honeybees that have the force of a hive behind them, miner bees are solitary nesters and have a flight rather than fight response. As most of the life cycle of miner bee takes place underground, it is very important to not disturb their nests.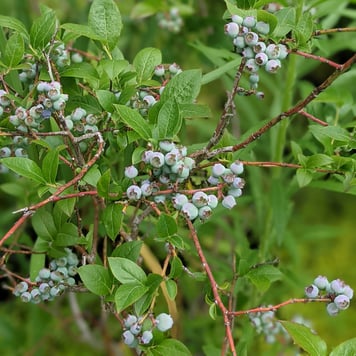 In order to protect these essential pollinators (and free aeration systems) we ask that guests avoid walking through the garden beds; the bees and the blueberries will thank you!
See the Miner Bees in action this spring at the Garden at Elm Bank!