Mass Hort's Festival of Trees 2013
Massachusetts Horticultural Society invites you and your family and friends to our
Festival of Trees display of beautifully decorated trees.
Festival Dates
November 29 through December 15

Friday November 29th – Celebratory Opening

Hours
Weekends : 10 a.m. - 8 p.m. Weekdays: 4 p.m. - 8 p.m.
Special Note
On Sunday, December 15, the Festival will close at 6 p.m. in order to notify the tree winners.
General Admission
$8 for Adults, Children under 12 FREE!
Children ages 14 or younger must be accompanied by an adult.
Location
The Gardens at Elm Bank
Hunnewell Building
900 Washington Street
Wellesley, MA 02482
For more information, please call us at 617-933-4934 or email us at This e-mail address is being protected from spam bots, you need JavaScript enabled to view it
Special Features:

Horse-Drawn hayrides – 12:15 to 6pm – 11/29, 11/30, 12/1, 12/8, 12/14, 12/15

Santa Visits Festival – 1:15 -4pm on 11/29, 11/30, 12/14, also 2:45 -5:30 on 12/1

Christmas Pajama Storytime – 6-7:30pm on Friday 12/6 and Friday 12/13

Holiday Wreath Workshop – Saturday December 7th, 10-12pm, click here for details or to register

Succulent Dish Garden Workshop -Thursday December 12th 8-9pm click here for details or to register

Tropical Terrarium Workshop – Saturday December 14th, 10-12pm, click here for details or to register

Kids Ornament Workshop – Sunday December 1st, 12-2pm. click here for details or to register

Kids Gift Workshop – Sunday December 8th 10-12pm click here for details or to register


Gardeners Gift Boutique

Location: Education Center
Thursday, December 5, 2013: 4-8pm:

Shop for holiday gifts when you visit our beautiful display of Christmas trees.

Crafts and Gifts with garden and nature related themes. Special White Flower Farm Amaryllis in Guy Wolfe pot designed for Massachusetts Horticultural Society- limited edition pot. Confirmed vendors are: Annetiques, Natural Pressings, Beantown Tales, Creations by Lee, Little Beehive Farm, Mad Matter, Mathilde Duffy, Nativa Designs, Pam's Pashminas, Tamaryn Design, Wooden Expressions, …and much much more.
Click here for a vendor application.
Entrance fee covers both events: $8.00 adults
Tours
Special tours can be arranged for November 25 - November 27. To book a tour, please call us at 617-933-4934 or email us at This e-mail address is being protected from spam bots, you need JavaScript enabled to view it
Sponsorship Opportunities
Last year's wonderful, family event drew hundreds of people every day, and more than 3,000 during its two-week run. The Festival's success was due to the wonderful support of people like you, who donated trees, funds, gift certificates, and sponsored a specific activity. The Festival is a great opportunity for the donors to show off their sense of style and fun, and in some cases their merchandise. Many of the businesses that donated a tree have reported that it brought in new customers looking for that holiday gift they didn't get to take home from the raffle!
This year's event runs from November 29 through December 15, and there are several ways you can contribute:
You can donate a tree, personally designed and decorated to express your chosen theme
You can sponsor a tree, through a monetary contribution that we will use to decorate a tree in your name with your chosen theme
You can donate a gift certificate for our special Giving Tree
You could sponsor one of the Festival of Trees activities, such as Santa or the popular Horse-Drawn Hay-rides, Christmas PJ Story time, Kids Holiday Craft days, or one of our themed workshops offered during the show
Please click here for the Sponsorship Opportunities Form.
Volunteer Opportunities: There are many volunteer positions to fill during this holiday event.
Volunteer today by
clicking this button: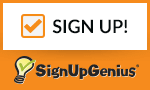 Thank you to Bartlett Tree Experts for sponsoring the Festival of Trees.
A wonderful community event!