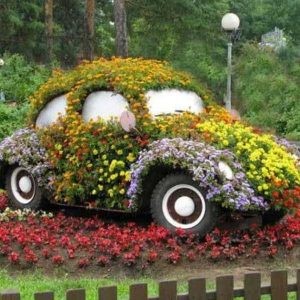 MHS has partnered with Charitable Adult Rides & Services (CARS) to help people turn their unwanted vehicles into cash for the programs at The Gardens at Elm Bank! This program provides an easy way for you to donate your car, receive a tax deduction, and have the funds flow back to Massachusetts Horticultural Society.
For more information and to schedule a pick-up that's convenient for you, call 855-500-RIDE (7433) or click here to complete our online donation form.
Frequently Asked Questions
Is my donation tax deductible?
Yes, individual tax situations vary so please check with a tax professional to determine how you may benefit.
Will I get a tax receipt for my donation?
Yes, the tow truck driver will issue a receipt at the time of pick-up. This is your final tax receipt unless the sale of your vehicle exceeds $500. For vehicle sales of more than $500, an IRS Form 1098-C, Contributions of Motor Vehicles, Boats, and Airplanes will be mailed to you within 30 days of the sale stating the amount of gross proceeds received from your car.
What types of vehicles can I donate?
CARS accepts most cars, trucks, trailers, boats, RV's, motorcycles, off road vehicles, heavy equipment and other motorized vehicles. If you have any questions about what you can donate, please call 855-500-RIDE (7433) seven days a week.
My car isn't running. Can I still donate it?
Yes! They will take your vehicle running or not. However, it must be in one piece, have an engine, and be towable.
How quickly can I get my vehicle picked up?
You will be contacted within 24 hours to start the donation process. Once the donation record has been created and completed, they will reach out to you within 2 to 3 business days to schedule your pick-up. If you need your vehicle picked up sooner, you can call them at 855-500-RIDE (7433) as they may be able to make arrangements.
Do I need the title to donate my vehicle?
Yes, you will need the title to the vehicle. If you do not have it, it is possible that other arrangements can be made. Please call them at 855-500-RIDE (7433) for more information.
How will the car be picked up?
Your vehicle will be towed away at a scheduled time convenient for you. The vehicle will be picked up by a licensed tow company at no cost to you and will be taken to a sale location.
Massachusetts Horticultural Society is a nonprofit 501(c)(3) organization. Our Tax ID number is 04-2104714