| | |
| --- | --- |
| Mass Hort Volunteer Opportunities | |
Volunteer today by
clicking this button: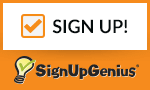 Come. Learn. Grow in the gardens.

Mass Hort encourages you to join our garden volunteers.


Working with our gardening staff and our volunteer garden keepers...enjoy gardening at Elm Bank and learn by doing in a variety of gardens.

We have a new volunteer sign up tool called "Sign up Genius" to help with the volunteer process. By clicking below on the Sign up Genius Button, a special site will show you the types of volunteer activities that are available, the volunteer days and shifts, and the skills we are looking for. You just click on the activity and shift that you want to sign up for!

Volunteer today by clicking this button: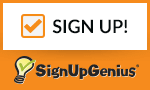 Other Volunteer Opportunties
Anyone with a love of gardens and the outdoors will find great rewards in volunteering with the nation's oldest horticultural institution. You'll find that though Mass Hort has been around a very long time, it is young in energy and forward-looking in vision.

Gardening at Elm Bank
Some volunteers give their time to Mass Hort just for the experience of being in the Elm Bank gardens. The delights of working the soil and watching plants grow from plugs to robust specimens reward those who help do the work necessary to keep the gardens beautiful. Many of our garden helpers are Master Gardeners, always ready with a plant name or friendly explanation of a gardening technique.
Events
Others, including supporters with self-described "brown thumbs," choose to help Mass Hort grow and thrive by assisting at events throughout the year. Blooms! at the Boston Flower & Garden Show in March requires hundreds of volunteers, from building to tearing down and everything in between. The Festival of Trees requires nearly as many. Benefits include working with wonderful staff and volunteers, and free admission when working at these and other events.
Mass Hort Administration
Sometimes assistance is needed for the nuts and bolts jobs that hold any organization together. If you enjoy congenial co-workers and have an eye for detail, consider volunteering in the office. Opportunities include assisting in Membership, Functions, Marketing, and the Library.
Volunteers Committee
Volunteer to help the volunteers! This committee plans volunteer events, tracks hours, and administers the incentives program. Members of this committee recruit, train, or supervise volunteers as needed. Other functions include writing articles and taking photographs at Mass Hort events for the website and social media.
If you are interested in adding your talents and time to our efforts please contact our volunteer coordinator at This e-mail address is being protected from spam bots, you need JavaScript enabled to view it
Follow us on Facebook for the latest information.