| | |
| --- | --- |
| Mass Hort at the Flower Show | |
Boston Flower & Garden Show
March 12-16, 2014
200 Seaport Boulevard, Boston, MA (Click here for Directions)
Seaport World Trade Center, Boston
NOT A MEMBER?
ENJOY THE FLOWER SHOW BENEFIT!
JOIN MASS HORT NOW!

Show Hours:
Wednesday, March 12: 10:00 AM – 9:00 PM
Thursday, March 13: 10:00 AM – 9:00 PM
Friday, March 14: 10:00 AM – 9:00 PM
Saturday, March 15: 9:00 AM – 9:00 PM
Sunday, March 16: 9:00 AM – 6:00 PM

2014 Show Theme: Romance in the Garden is the inspiration for this year's sumptuous gardens, eye-popping displays and stimulating programming. Whether found in the fairytale elegance of a royal garden or the sleek and sexy site of a modern meet up, scenes of love and passion (for both people and plants) will bloom in the show landscapes and floral designs.

Mass Hort Member Ticketing: One of the outstanding benefits of being or becoming a Mass Hort member is free tickets to the Flower Show! Individual members receive 1 free ticket, Family members receive 2 free tickets and Supporter members receive 4 free tickets to the Show. Tickets will be available for online retrieval and printing by Mass Hort members on February 13, 2014. Information about online retrieval and printing of member tickets and the purchase of additional, discounted tickets will be sent to members in the coming weeks. Paper tickets will be sent to members that do not have an email address on file with Mass Hort. If you do not have internet or printer access and need paper tickets, please contact Amy Rodrigues at 617-933-4963.
Flower Show Volunteer Opportunities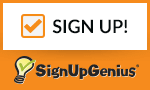 There are many positions to be filled for the upcoming Boston Flower & Garden Show. The event will take place March 12-16, 2014 at the Seaport World Trade Center in Boston. Please consult the opportunities by clicking on the Sign-Up Genius button.

2013 Boston Flower & Garden Show - images from Sowing the Seeds of Change

Amateur Entries at the 2013 Boston Flower & Garden Show